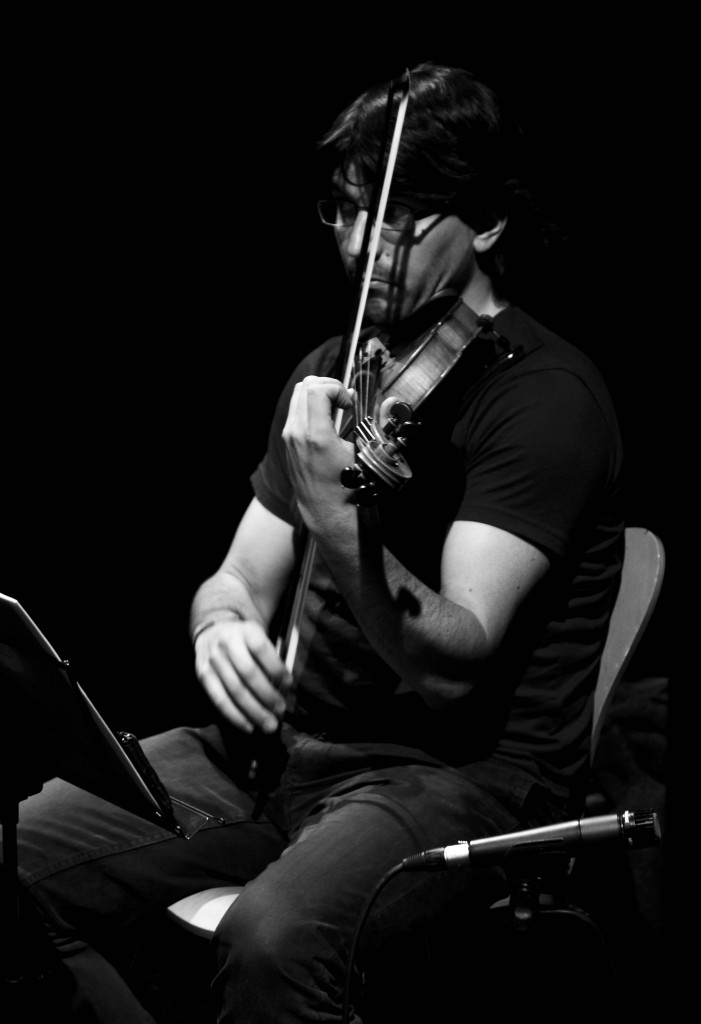 Freelance violinist in Vancouver B.C., Pablo arrives in Canada after rather extensive experience in interpreting and teaching. Fully involved in the development of the most vulnerable communities through music, he has worked as a violin and viola teacher and event coordinator for the past three years in DaLaNota, a músicosocial program in Madrid (Spain).
He also highlights his work for the "Centro Dramático Nacional" (CDN) in 2017 as an actor-violinist in the play "El concierto de San Ovidio" by Antonio Buero Vallejo and under the direction of Mario Gas.
With a BA in the "Conservatorio Superior de Música Eduardo Martínez Torner" (Oviedo, Asturias, Spain), he has more than 15 years of experience in the interpretation and teaching of violin at all levels and for a variety of age groups, classes individual or group. After that, he becomes an expert in pedagogy through the many courses and workshops among which he emphasizes "Improvisation as a pedagogical system" of the Institute of Musical Education (IEM), as well as with the knowledge and study of other perspectives such as Suzuki and Rolland methods.
Always interested in all musical expressions, he dives throughout his career in other types of musical experiences (Celtic, Arabic, ethnic, swing, and others…) In addition, he has spent three summers as a volunteer teacher in disadvantaged communities in different countries of South America (Costa Rica, Colombia, Dominican Republic), supporting projects that develop there, sharing musical styles and acting with others Professional musicians. Pablo is also an experienced musician in the fields of orchestra and chamber music.
He believes that music is a powerful instrument for connecting different cultures and also an incredible tool for achieving social change and empowering people to achieve their goals. Pablo has also studied a bachelor's degree in social and cultural anthropology, giving him an open mind and a broad perspective of education through the arts.