Training



He graduated with high qualifications in 2011 at the Conservatorio Superior Eduardo Martínez Torner de Oviedo (Asturias, Spain) with Maestro Yuri Nashuskin.

With extensive experience teaching violin and viola for five years at all levels and ages, children, youth and adults, always preparing and adapting sessions to the needs of each student, Pablo has a broad knowledge in the pedagogy of the instrument to through his study of the methods of Suzuki and Rolland, and "improvisation as a methodological system" whose courses were conducted at the Institute of Musical Education by Emilio Molina.
Additional training:
2011-2013 IEM Course "improvisation as a methodological system" Madrid         
· During two courses, he trained the improvisation methodology created by Emilio Molina.
2013-2017 CEPIC training courses (Madrid) 
· Methodology and pedagogy course of the Violin with Professors: Anna Baget, Sergio Castro, Kun Roens and Joanne Martin.
2008-2011 Courses of the Fundación Príncipe de Asturias (Oviedo, Spain)
· He receives master violin lessons from the maestros Amayak Durgarian and Valery Vorona and from chamber music by G. Fedorenko, Lidia Stradulat and Mikael Samsonov.        
2005-2008 Masterclasses, orchestral training and private music courses
· Receive master violin classes with the Maestros Mariana Todorova, Valeria Nasushkina, Sergio Castro and Farid Fasla.
2006-2011 Sècle XXI Orchestra Catalonia-C. Valencia
· Is a regular member of the orchestra improvement courses of the orchestra, directed by Maestro Jordi Mora.
2003 International Course "Martín Codax" Malaga.
· Receives master classes in violin with Maestro D. Joan Llinares.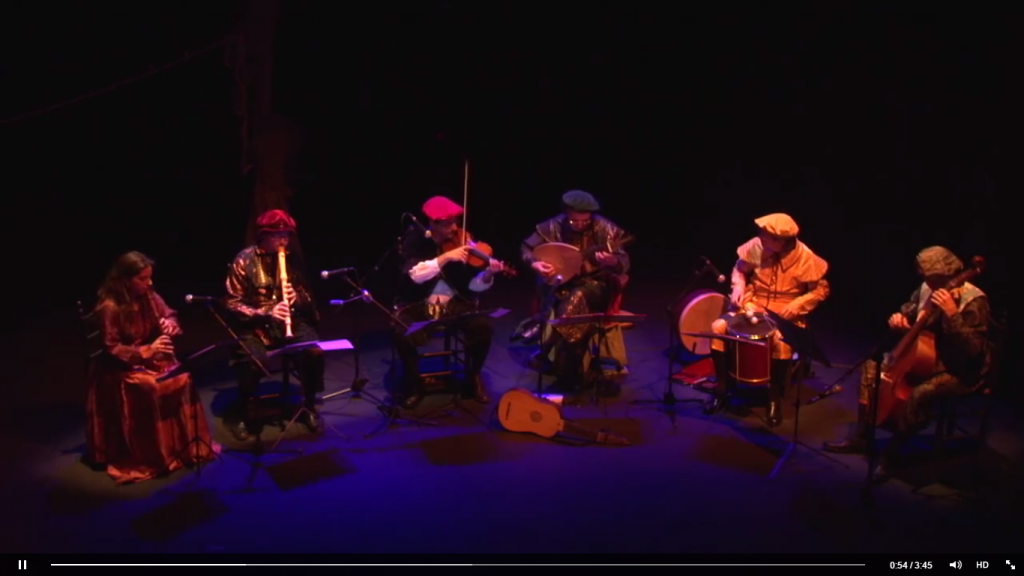 The Lost Lute (concert Didactic theatrical)
Pablo has been working for three courses in the music-social DaLaNota program in Madrid. There his tasks have included teaching the violin and viola students as well as coordinating events:
"One of my achievements was to design, organize and produce a great show at the Circo Price Theatre in Madrid in June 2017 to raise funds for the music-social program DaLaNota. Guest artists of the Circus, theatre, music, singers, a symphony orchestra, collaborated to make this happen. It was a great challenge to coordinate them all with the lights, the sounds and everything technical, and also with the children and with the families of the program in three months, a record time. Meanwhile, and besides, we were all teaching a difficult repertoire to our students. Then I realized that without a very strong team of professional colleagues, we could never have reached the final event with benefits and success. "
In addition, he was one of the artistic producers of three pedagogical shows performed by the teachers of the program, and where he performed in all of them as a violinist:
"Music for the Silent World of Charles Chaplin"
"The journey of Peer Gynt. A tale musicalized"
"Weaving the sound of the colors." National Museum of El Prado (Madrid, December 2017)
In addition, his concerns lead him to immerse himself in other types of musical experiences during three summers as a volunteer with the artistic solidarity of holidays organized by the Redomi platform in the countries of South America (Costa Rica, Colombia, Republic In the Dominican Republic) teaches and shares different musical styles by acting with professional musicians.
http://www.redomi.org/vas-2019/